The Fletcher School serves parents by providing students an extraordinary education, by means of an integrated curriculum, pedagogy, and culture, both distinctly classical and distinctively Christian, that pursues goodness, truth, and beauty in all spheres of life, while viewing these spheres as elements of a divinely ordered whole with Christ at the center.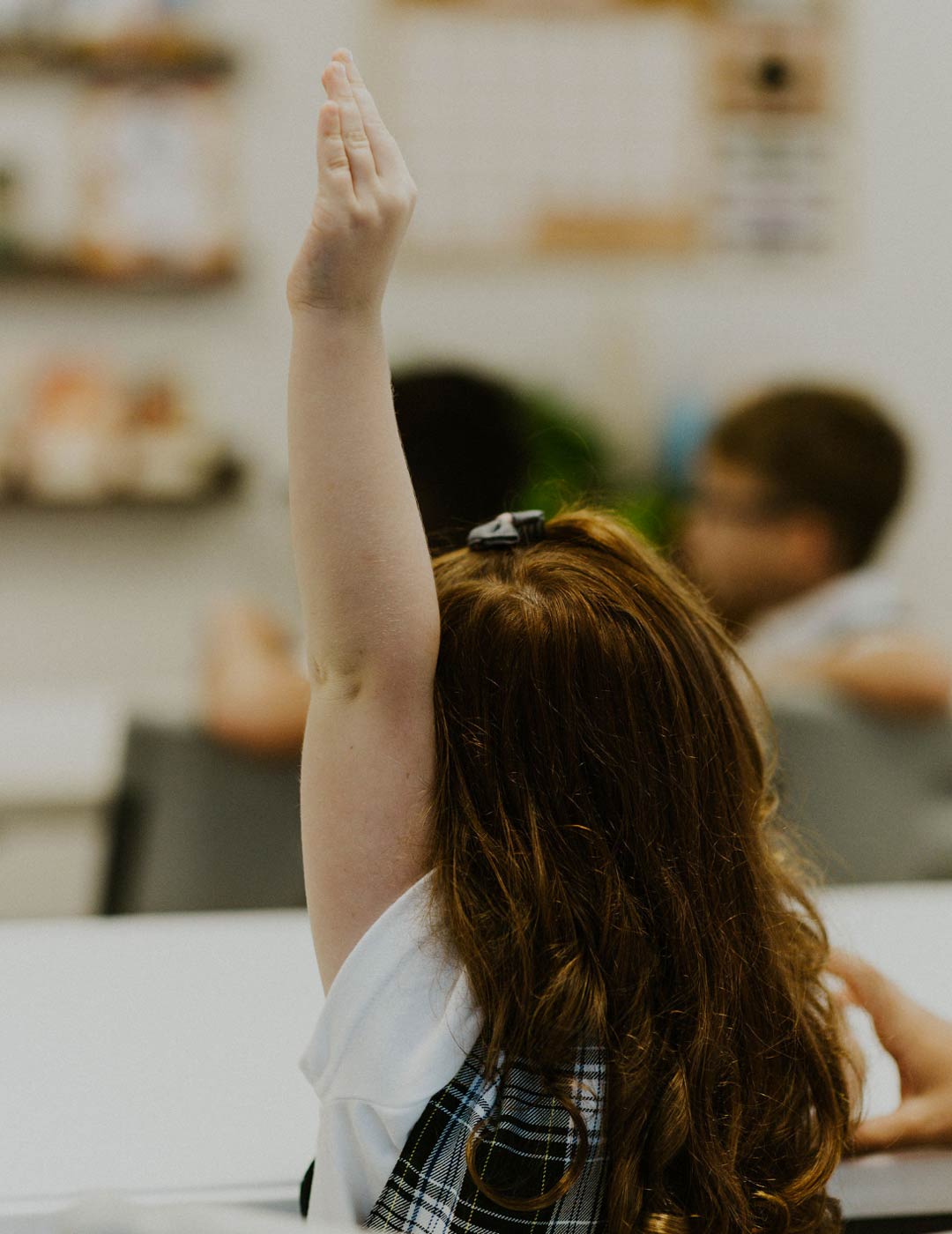 Piety
Love of God is our highest aim, and it is the motivation for all that we do. This love expresses itself in obedience to the Word of God, loyalty to King Jesus, and service to the Bride of Christ, His Church.
Excellence
The God whom we love has called us to adore Him with all of our mind, heart, and strength. For this reason, our academic pursuits are marked by excellence and integrity. We do not settle for half-measures in our teaching, assessments, or coursework.
Joy
The natural emotional response to the discovery of truth is joy. Therefore, the community of The Fletcher School is not marked by anxiety or stress which often accompanies academics. A joyful atmosphere is what characterizes The Fletcher School as a community of teaching and learning.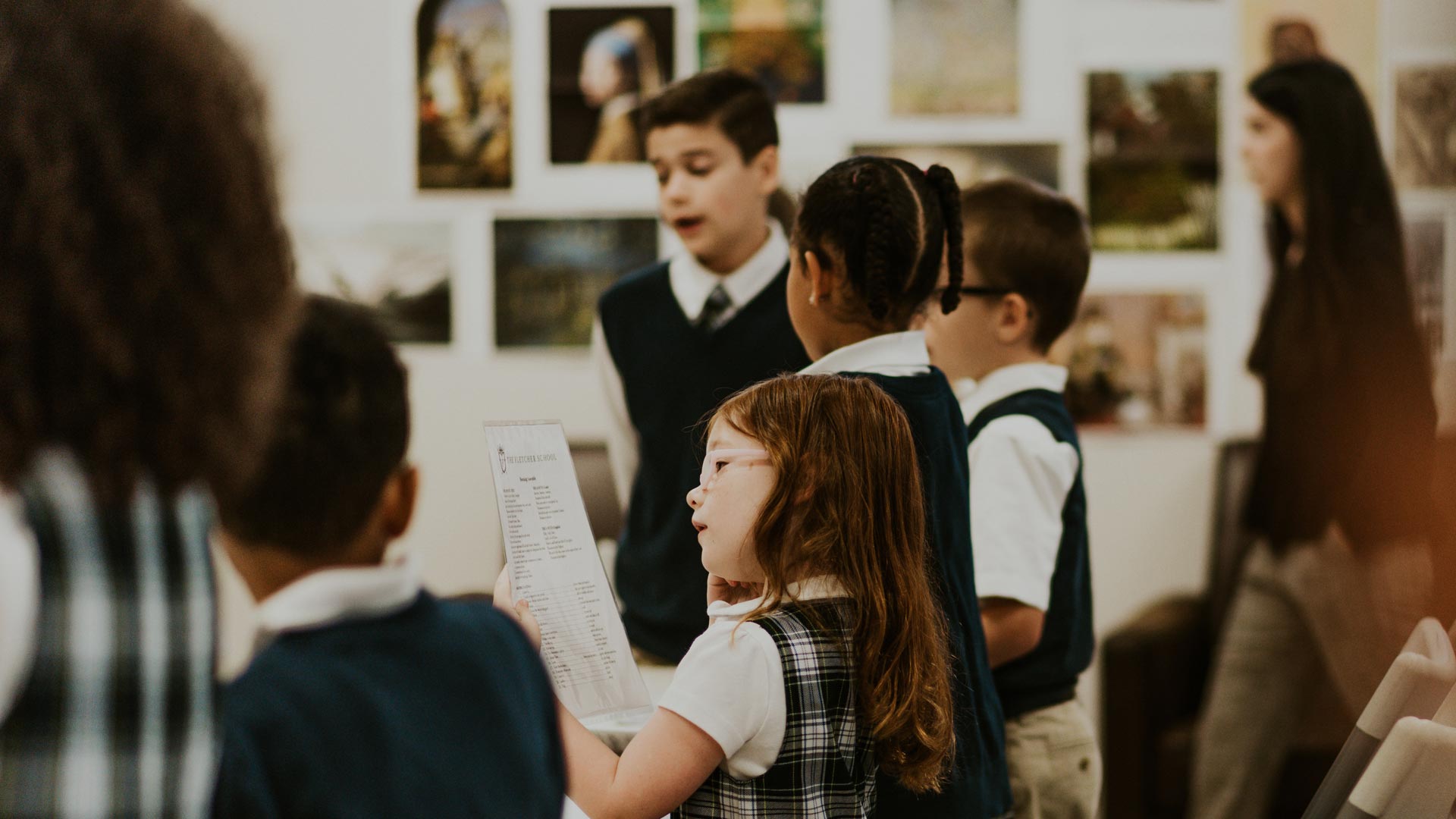 The Fletcher School will be a premier Classical Christian school in Southwest Florida which will graduate young men and women who trust and obey the Lord Jesus Christ, who love Him with all their heart, soul, mind, and strength, and who are virtuous, wise, and eloquent. Fletcher School graduates will serve and advance the Kingdom of God in their local communities and across the globe for generations to come.
Over the last century, and the past several decades in particular, there has been an increased secularization of the modern education system. A secularization which has sadly not been limited to public government schools. It has come in under the guise of neutrality while, in reality, it has set itself up as a religious alternative to Christianity. Many children from Christian families are initiated into this religion of secular humanism without the knowledge of their parents, or even themselves. It is no wonder that, according to a Lifeway research poll, 66% of 18-22 year olds who had attended church in their youth, stopped going altogether. Many of them never return. For decades the Christian community thought this was because of the anti-Christian bias on college campuses. While this is certainly a contributing factor, the 13 years of anti-Christian discipleship that many Christian children receive 6 hours a day, 5 days a week is certainly a greater threat to a young person's faith.
Many Christian parents have sought to circumnavigate the treacherous waters of public school by placing their children in private schools or homeschooling them. However, many private schools turn out to be as godless as the public schools and fare little better in preparing students to lead a productive, happy, and God honoring life. And while homeschooling tends to prepare a child for the world much better than a public education, there are many difficulties with this method, not the least of which is the parent's inability to be a specialized teacher in subjects which require an expert's mind and hands such as Latin, physics, rhetoric, calculus, etc.
The Fletcher School seeks to go back to a method of education that many of the great men and women of history benefitted from. A tried-and-true method which was only abandoned because of its strong religious and ethical foundations. That is, The Fletcher School will offer a distinctly Classical and distinctively Christian education.
Darrel
Corradino
Darrel Corradino is married to Katie, the love of his youth, and they have five children (4 boys and 1 girl, ranging from 1 year old to 22 yrs old). He and his family are proud members of Grace Baptist Church (Cape Coral, FL) where he is currently serving as the Deacon of Education. Darrel is a local business owner/entrepreneur with a 20+ year tenure in various business and real estate ventures. Darrel has had a passion for cultural and educational reformation from the time they pulled their oldest out of school in 2008. He is full of joy and hope for the success of The Fletcher School! His favorite verse is "Be strong and courageous. Do not be afraid; do not be discouraged, for the Lord your God will be with you wherever you go" (Joshua 1:9).
Pastor Graham
Gunden
Dean of Theology and Philosophy
Graham Gunden has served in pastoral ministry at Grace Baptist Church in Cape Coral, Florida, since 2017 and Headmaster of The Fletcher School since 2021. Prior to this he served in youth ministry at The Rivers Edge Church in Caseville, MI, and worked in academic administration at Reformation Bible College. Graham attended Reformation Bible College (BA) where he studied Biblical Languages, Theology, and Classic literature. He writes at Founders.org and is currently working on his M.Div at The Southern Baptist Theological Seminary. Graham and his wife Sarah have been married since 2016 and have two boys, Bennett and Woodrow, who they hope will be among the first to receive a full K-12 education at The Fletcher School.
Matt
Williams
Matt Williams received his B.S. in management from Pepperdine University and a M.B.A. from the Graziadio School of Business and Management at Pepperdine University in 2015. He has founded multiple companies including M-Skateboards, Easy Streak LLC, Taco Guy LLC, and How to Build a Tent, LLC. He is an entrepreneur and consultant that focuses on strategic acquisitions. He provides coaching for small businesses and startup leaders. His charitable activity includes serving as a board member for The Institute of Public Theology, The Fletcher School, and The International Association for Creation.
Brett
Miller
Brett Miller is a Southwest Florida native and a member of Grace Baptist Church in Cape Coral where he has served as a deacon. He has worked in the fire protection industry for over 20 years and considers it a blessing to be able to help members of his community stay safe. His most cherished roles are that of husband and father to his three children. Serving on the Board of Directors is an honor since he views the work of The Fletcher School as a vital part of kingdom advancement and culture reformation.
What else would you like to know?
Let us know if you have any other questions about the education philosophy of The Fletcher School, or any other questions.